Fashion Drive. Extreme Mode in der Kunst
20.04.2018 – 15.07.2018
Curated by Cathérine Hug and Christoph Becker.
Location Pfister-Bau (Grosser Ausstellungssaal, ehem. Bührlesaal).
1/5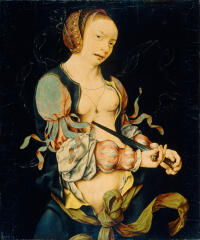 2/5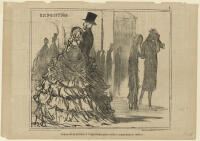 3/5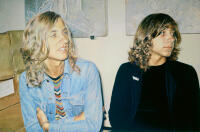 4/5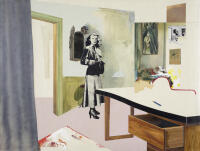 5/5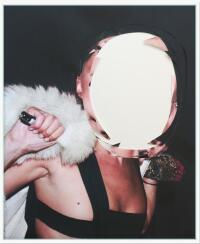 Fashion is more than an economic factor; it is a seismograph as well as an instrument for mechanisms of inclusion and exclusion. But most of all it is a form of communication that permits all people to communicate with others. This exhibition showed how much art and fashion reciprocally influenced each other for many centuries.
The exhibition curated by the Kunsthaus Director Christoph Becker and Kunsthaus Curator Cathérine Hug and supported by the Zurich Festival, the Zurich Silk Industry Association (Zürcherische Seidenindustrie Gesellschaft) and Swiss Re ranged from painted and sculptural contributions of various kinds from the Renaissance to the present day. Among the many items on loan there were spectacular eye-catchers, such as a boy's pleated-skirt armor (1526, from the Imperial Armory of the Art Historical Museum, Vienna), which had never before been exhibited outside Austria. Works of the English School, such as the full-length portrait of 'Diana Cecil, later Countess of Oxford' (1614/1618, English Heritage, The Iveagh Bequest, Kenwood, London) by William Larkin, were also outside their home country for the first time. The exhibition also paid special attention to matters of gender, so that, in particular, male fashions since the 18th century were illustrated by the dandy style, where a highlight was John Singer Sargent's legendary 1894 portrait of W. Graham Robertson in an iconic Chesterfield coat lent from the Tate London. The exhibition included realia and artworks from the 16th century to the present, from armor and historical costumes from the Kamer & Ruf collection to contemporary designers like Vivienne Westwood. Contemporary artists were especially critical of aspects of fast fashion, as in the case of Michelangelo Pistoletto, or investigated the meaning of subcultures in such cases as Leigh Bowery, Esther Eppstein, Jakob Lena Knebl and Hans Ashley Scheirl. The catalog was 328 pages long and contained contributions from well-known authors in fashion history and theory, namely Sonja Eismann, Nora Gomringer, Janine Jakob, Elfriede Jelinek, Inessa Kouteinikova, Monika Kurzel-Runtscheiner, Peter McNeil, Aileen Ribeiro, Franz Schuh, Werner Telesko, Katharina Tietze, Barbara Vinken and Peter Zitzlsperger. There were eight special events supporting the exhibition: 'Let's Talk' with Jakob Lena Knebl and 'Re:Frame Fashion', both in cooperation with the ZHdK; the glittering 'Fashion Ball'; 'Fashion in Literature' with Marlene Streeruwitz (Viennese author) and Sarah Sandeh (Ensemble Theater am Neumarkt) in cooperation with Gesa Schneider from the Literaturhaus Zürich; the Millenials Event with top model Nadine Strittmatter and the artist Tobias Kaspar in cooperation with Amuze and the lifestyle magazine 'Friday'; the discussion group 'Wandel auf dem Catwalk' with top model Tamy Glauser; the guided tour 'Mode und Verbote im 17. und 18. Jahrhundert' with Art Historian Janine Jakob; and the 'Silk-Symposion' curated by Belén Montoliú (Zurich Festival).
Further information
no exhibition catalog online
'From a practical point of view, life according to fashion is a mixture of destruction and construction, where content gains it character through the annihilation of an earlier form.'
Georg Simmel, in: Philosophie der Mode (1905)