29.10.2004 – 13.03.2005
Curated by Christoph Becker.
Location Pfister-Bau (Grosser Ausstellungssaal, ehem. Bührlesaal).
1/3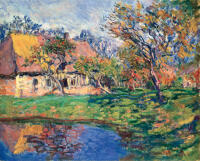 2/3

3/3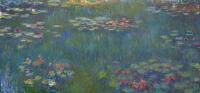 From the beginning of his artistic activity, Claude Monet (1840–1926) had an intensive relationship with nature, and a large part of his work was directly inspired by his gardens: in the 1860s his domestic garden in Sèvres; in the seventies the garden of two houses in Argenteuil, followed by a property in Vétheuil, and finally his most extensive garden in Giverny with the famous water lilies. In a ranking of the most visited exhibitions in the Kunsthaus Zürich, this one holds third place in a historical context of more than a thousand exhibitions since 1910.
In the 1200 square meters of the main exhibition hall of the Kunsthaus, visitors had an insight into the conditions of art production of the Impressionists, the interactions of an artist with his motifs, the public, and the international art market of the time. The 71 exhibits came mainly from European and American collections, including loans from private collectors, which can rarely be seen. Selected were not only pictures showing Monet's own gardens but also landscapes from the surroundings of his homes, which inspired and challenged him both as an active gardener and as an artist. The curator of the exhibition and the director of the Kunsthaus, Christoph Becker, grouped the works according to their subjects, such as 'Reflections,' 'The Japanese Bridge,' or 'The Rose Garden.' A documentation with 30 partly unknown photographs and letters of Monet from the private archives of his descendants, brought together by Cathérine Hug and Monika Leonhardt in extensive research, was a substantial part of the exhibition. An excerpt from Sacha Guitry's documentary film from 1914, Ceux de chez nous, was also shown. For the first time, all the large water-lily pictures purchased by Swiss collectors like Emil Georg Bührle and Ernst Beyeler in the 1950s were brought together with the Kunsthaus Zürich's own 'Grandes Décorations'. In the ranking of the best-attended exhibitions at the Kunsthaus Zürich, this exhibition is in third place with a total of 224,050 visitors, after No. 1 Gustav Klimt (1992, 248,738) and Edvard Munch (1987, 226,114 visitors), and ahead of Salvador Dalí (1989, 211,348). This exhibition also revealed the on-going popularity of Claude Monet, who anticipated abstraction and all-over-painting, and who repeatedly inspired fascination in contemporary artists of later generations. Correspondingly exciting to read and highly informative is Barbara Basting's interview with the important Swiss Photographer Thomas Flechtner: 'Basting: What grips you in these pictures? – Flechtner: I think it's exciting how something reaches perfection here in terms of definition and format. I am more interested in Monet's late pictures than in his earlier works: The artist was 43 when he moved to Giverny with the idea of realizing his dream of the ideal garden there. I can understand that. I am of the same age now and after all the travelling, searching and collecting, I now want to create something of my own. With that in mind, I have laid out various experimental gardens in recent years. […] Gardens and nature have been a topic for all people since long ago. They offer us a sensual experience. After working in the garden I have never felt unhappy.' (Tages-Anzeiger, 12.03.2004, p. 55). Reading this twenty years later, in 2022, reinforces Monet's currency not only as a painter but also as a visionary master of how to live. After all, we are living in a time when our relationship with nature needs to be addressed constructively against the background of the climate crisis and for the sake of the future.
Further information
no exhibition catalog online
'You have seen the anemones I sent you for your name-day, the pink ones and the red with curly leaves; they can be found everywhere here, they grow wild everywhere […] An unusual shade of pink predominates here, untransmissible, the morning hours are ideal.'
Claude Monet to his second wife, Alice Hoschedé, Bordighera, March 1884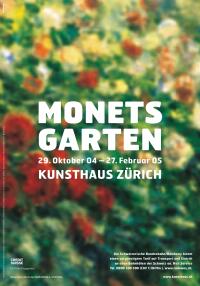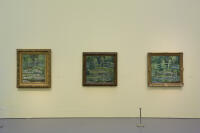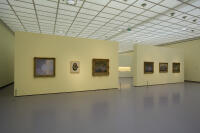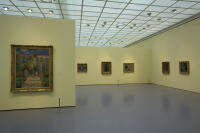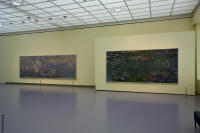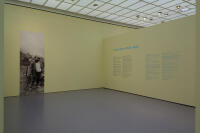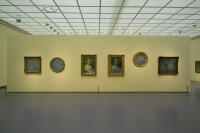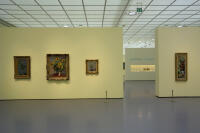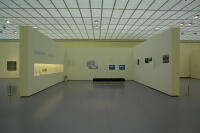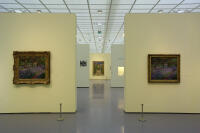 1/10