Ausstellung zur Eröffnung des Kunsthauses am Heimplatz
17.04.1910 – 03.07.1910
Curated by Wilhelm Wartmann.
Location Kunsthaus.
1/3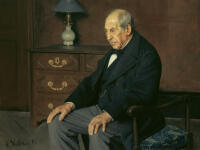 2/3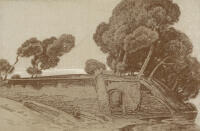 3/3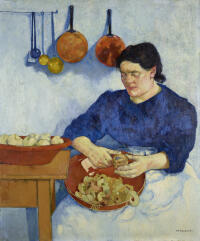 The Kunsthaus Zürich is opened!
On April 17, 1910, the time had come at last! The Kunsthaus Zürich was opened on the Heimplatz. Despite the pouring rain, Karl Moser's new building received an illustrious crowd of guests to view its first installation. The opening exhibition was completely devoted to the national arts. In addition to paintings, works on paper, sculptures, and craft objects by 128 Zurich artists, a further 35 originating from all over Switzerland were especially invited to display their works. While the names of the local artists are practically unknown today, the list of those invited reads like a who's who of those who had arrived on the international art scene at that time, of whom most of those named have found a place in art history. They include Cuno Amiet, Carl Burckhardt, Giovanni Giacometti, Hermann Haller, Ferdinand Hodler and Félix Vallotton. The only woman artist among them is Ottilie W. Roederstein, one of whose paintings is among the few that are illustrated in the catalog. In the section for artists active in Zurich, women amount, however, to a third. But today we know very little or nothing at all about them. From this exhibition the Zürcher Kunstgesellschaft (association structure of the Kunsthaus Zürich) purchased three paintings by Max Buri, Hermann Gattiker and Félix Vallotton for the Kunsthaus collection.
The opening exhibition was completely devoted to the national arts.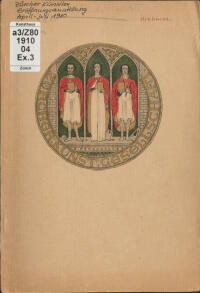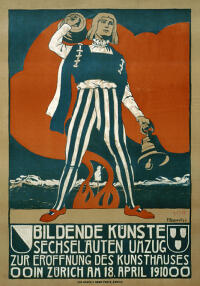 1/2