Christian Schad 1894 - 1982
22.08.1997 – 09.11.1997
Curated by Tobia Bezzola.
Location Pfister-Bau (Grosser Ausstellungssaal, ehem. Bührlesaal).
1/6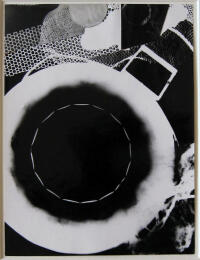 2/6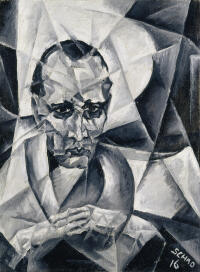 3/6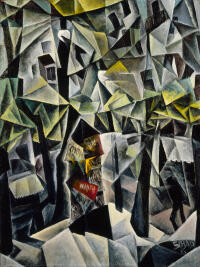 4/6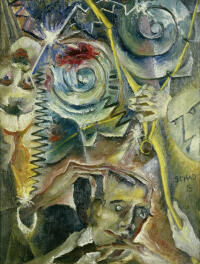 5/6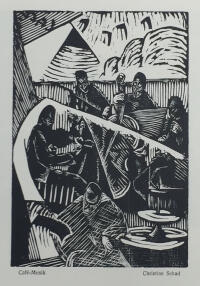 6/6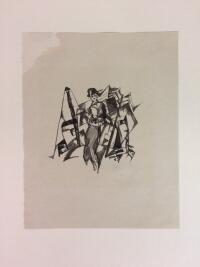 First retrospective of one of the most famous representatives of New Objectivity, who is prominently represented in the collection of the Kunsthaus Zürich, although not with works of New Objectivity but mainly Dada.
The retrospective displaying 162 exhibits cast a light on the astonishingly wide range of this artist, who had been seen till now especially as a representative of Magic Realism and New Objectivity. At the time of this exhibition the so-called 'Postmodern' was predominant, so that the heterogenous creations of Christian Schad seemed especially contemporary. The initiator and curator of this pathbreaking project, Tobia Bezzola, summarized it on the first page of his catalog essay: 'This artist comes out from under many key words: Jugendstil, Expressionism, Futurism, Cubism, Dadaism, Experimental Photography, Realism, Surrealism, New Objectivity, Magic Realism. This artist has no style, he is always totally style.' In his words of thanks, the Kunsthaus Director Felix Baumann also emphasized that the exhibition could never have come into existence without Christian Schad's widow, Bettina Schad, and this should not remain unmentioned here as well, especially since the catalog was explicitly dedicated to her. Schad came into the collection of the Kunsthaus relatively late, not until the 1970s with graphic prints and especially woodcuts. In 1980, thus during the artist's lifetime, four important works came into the collection, thanks to funds from the Verein Zürcher Kunstfreunde (VZK, a supporters' association dedicated to support Kunsthaus in art acquisition), namely Vorstadt, Composition en M, Transmission and Walter Serner. Unique 'Schadographies' (actually photograms) followed in the 1990s and the first decade of this century. This example makes it clear how closely collection and exhibition activities are associated with each other in the ideal case. Even if the artist can be criticized for certain settings in content (in particular those of a pornographic nature) the press honored the significance of this retrospective unanimously, on local, national and international levels. Interestingly, it was a French journalist, of all people, who wrote a particularly sophisticated and long report on this German artist, until then largely unknown in France, namely the famous-infamous art critic Philippe Dagen for Le Monde on September 21, 1997: 'The retrospective brings together this gallery, Europe according to Schad is elegant and moribund […]. No pictorial effect: rather slick and slim material. No deformation: rather technical drawings à la [Karl] Hubbuch. No moment of compassion: rather the model as it is, three quarter or straightforward in front of a chosen décor. This neutral methodology, this art bare of qualification produced some masterpieces.' (original: 'La rétrospective réunit cette galerie, l'Europe selon Schad galante et moribonde […]. Pas un effet pictural: une matière lisse et mince. Pas une déformation: un dessin d'ingénieur à la [Karl] Hubbuch. Pas un instant de compassion: le modèle tel quel, de trois quarts ou de face, devant un décor choisi. Cette méthode neutre, cet art sans qualité ont produit quelques chefs d'œuvre.') To this day there has been no comparably differentiated exhibition on Christian Schad, so that a repetition is urgently needed. With the gender debate of recent decades, new exciting themes of Schad's works have shifted into focus, such as the image of new masculinity in Änne Söll's research.
Further information
no exhibition catalog online
'Anyone who lets the public in on his intentions betrays them' (Walter Serner, 'Letzte Lockerung', 1927) – Like no other, Walter Serner (also painted by Christian Schad) realized what mental attitudes Schad represented in his art.