Cindy Sherman. Untitled Horrors
06.06.2014 – 14.09.2014
Curated by Mirjam Varadinis.
1/2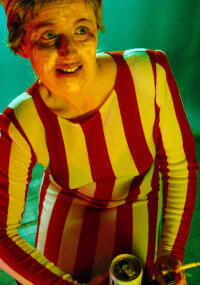 2/2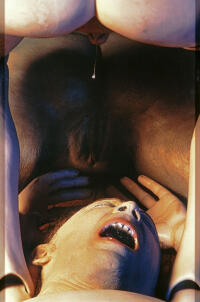 For several decades Kunsthaus Zürich has been setting up retrospectives of contemporary artists who are at the peak of their creativity. The American Cindy Sherman (b. 1954) has created a multi-facetted oeuvre in the medium of photography over four decades. Her work can be described through slogans such as exploring the psyche, and she has been concerned with the critical observation, indeed the deconstruction of our socially conditioned visual habits, though not without a pinch of irony.
At the center of the overview assembled by the Kunsthaus in cooperation with the artist was the threatening and the grotesque. The presentation curated by Mirjam Varadinis in cooperation with Astrup Fearnley Museet, Oslo, and Moderna Museet, Stockholm was not hung in a linear/chronological sequence but used unexpected, associative juxtapositions to cast a fresh eye on the creations of this important artist. The retrospective was subtitled 'Untitled Horrors', thus pointing out the material focus of the show while also playing with the fact that Cindy Sherman has always tagged her photos as 'Untitled.' The artist always leaves it open how her pictures can be read and invites the viewer in person to continue the story suggested by the pictures. Key works from all her creative phases were to be seen in the exhibition: iconic works from her early phase, such as the famous 'Untitled Film Stills' series, which are reminiscent of stills from American film noir and Italian neorealism, encountered, for example, later photographs from the 'Hollywood/Hampton Types' (2000-2002), or the 'Clowns' (2003-2004) or the 'Sex Pictures' series (1992). These striking contrasts are to show how the artist has thematized fundamental questions of human existence with impressive consistency, while always trying to tread new paths. A complex, ambivalent oeuvre arouses expectations of a controversial response, including in the media. Enthusiastically, the renowned critic Hans- Joachim Müller reported on the timeless yet very topical relevance of this artist: 'But precisely here, in the midst of these "Untitled horrors", it becomes clear how this oeuvre triumphs over the idea you think you have of it. It leads us through depths and shallows, it moves in high consciousness and quite subterraneously. It ranges from the laboratory charm of analog, small-format photography to a wallpaper charged with pathos, from trying on the splendid robes of old-masters to stills from films that no-one has seen and everyone knows.' (Die Welt, 6.14.2014, p. 20).
Further information
no exhibition catalog online
'I see myself as the amalgamation of all the things I have done till now.'
Cindy Sherman, 1983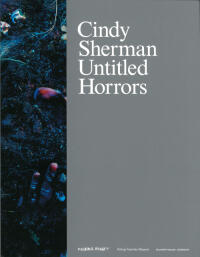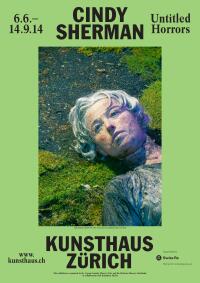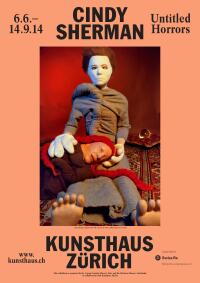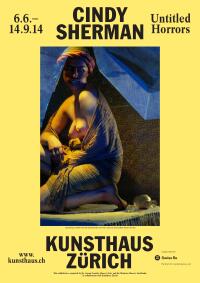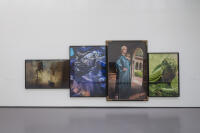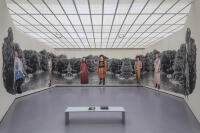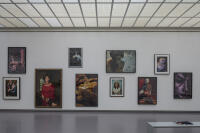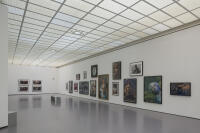 1/8