15.01.1938 – 06.02.1938
Curated by Sigfried Giedion.
Location Kunsthaus.
1/4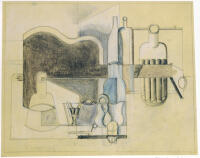 2/4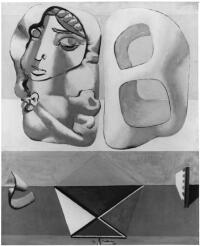 3/4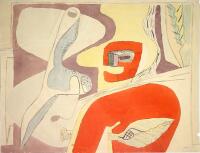 4/4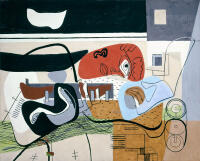 The Le Corbusier exhibition was one of the activities of Kunsthaus Zurich that introduce us to art after Cubism. But this exhibition has a special feature: Le Corbusier the painter grants us for the first time a true insight into his productions during the previous fifteen years.
This exhibition, which lasted for just three weeks, was put together by the Zurich professor of architecture Siegfried Giedion in cooperation with the architect/painter Le Corbusier. Of about 188 exhibits, more than half were for sale, 78 of them in medium-sized formats in oil, up to 162 cm high. Especially remarkable was also the tapestry from 1936 (Cat. 70), 182 x 160 cm. in size, which was reproduced in the publication for the exhibition as one of eight plates. Giedion focused especially on presenting Le Corbusier as a painter, and yet the public could discover all aspects of the artist's work, including his literary and, of course, architectural productions. For example, Cat. 185 a) to e) were (purchasable) architectural designs for the competition for the Palais des Nations in Geneva, 1926/27. On the fruitful, sometimes unique dialogs between the disciplines of painting and architecture in one and the same piece Le Corbusier wrote to Giedion in the catalog: 'A new moment in art is announcing itself: In the pictures of Purism only one measure ruled. Now, as we have seen, several occurred in a single picture. New image tensions are generated by the proportional variety. Inside the painter Le Corbusier the architect can be felt, whose calling and mastery includes the ability to operate with the sizes of different volumes.' (S. Giedion, Le Corbusier (exh.cat.), Zürich 1938, p. 12) The media response to this exhibition was extensive and extremely controversial, as the following two very different evaluations exemplify: 'There are other virtues in addition to being able to paint beautifully, such as: courage. […] Le Corbusier is one among the few in our time who possess this courage. For that reason, we are proud of him.' (M. G., 'Warum sind diese Bilder schön?' [Why are these pictures beautiful?] in: Weltwoche, 1.21.1938) 'The worst thing of all about this cultural phenomenon was that around the cliques and ateliers and art dealers more and more circles gradually gathered who were willing to gaze in wonder at any art, provided it was "different" from what had been familiar for centuries.' (Bernhard Diebold, 'Für wen ist das gemalt' [Who is that painted for?] in: Neue Zürcher Zeitung, 3.21.1938)
'In an age when art expands and extends the current world view year by year, art is never just a matter of pleasure.' – Sigfried Giedion on the art of Le Corbusier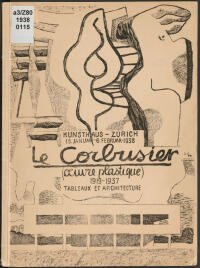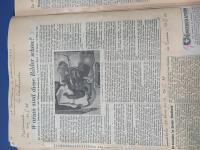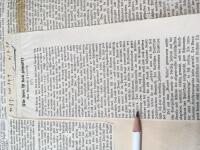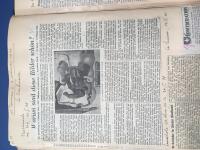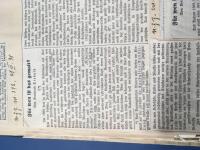 1/5