18.12.2020 – 05.04.2021
Curated by Sandra Gianfreda.
Location Moser-Bau (EG).
1/7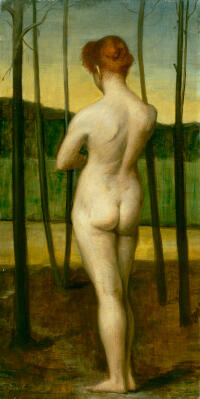 2/7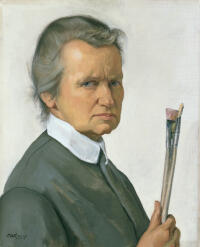 3/7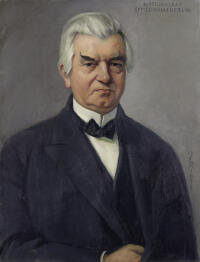 4/7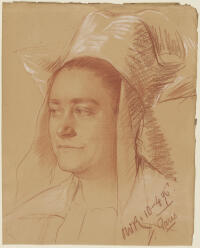 5/7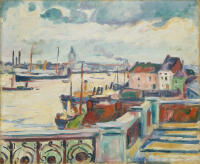 6/7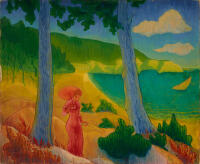 7/7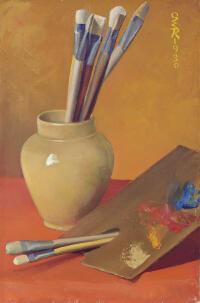 A Swiss artist rediscovered!
Ottilie W. Roederstein (1859–1937) was one of the most significant painters of her generation and the leading Swiss portraitist of early Modernism. Self-driven and emancipated, she asserted herself in the male-dominated art world and defied the social conventions of her time. She represented Switzerland at exhibitions abroad, often as the only woman next to Ferdinand Hodler, Cuno Amiet and Giovanni Giacometti. Not only in her home country but also in Germany and France she achieved extensive recognition in her own times for her portraits and still lifes. In addition to her successful career as a painter, Roederstein was a patron of the arts and, together with her partner Elisabeth H. Winterhalter, a gynaecologist and Germany's first female surgeon, also promoted education for women. In spite of her high esteem internationally, Roederstein sank into oblivion almost immediately after her death. More than eighty years on, this exhibition of some 75 works at the Kunsthaus Zürich was the first monographic presentation in Switzerland to place this artist's stylistically diverse oeuvre once again before a wider audience. The paintings are complemented by historical documents, photographs and letters linked to the various places where she lived and worked: Zurich, Paris, Frankfurt am Main and Hofheim am Taunus.
Further information
no exhibition catalog online
Self-driven and emancipated, she asserted herself in the male-dominated art industry.